July 18, 2012
5 Easy Ways to Organize A Self Storage Unit
Categories: News Packing Tips Storage Tips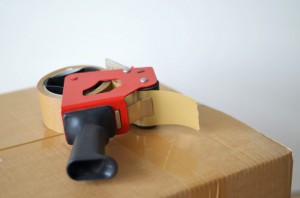 When you rent a storage unit it can be an overwhelming task sorting through belongings, preparing the items for storage and then figuring out how to load the unit in a way that keeps your property safe and within reach. A-AAA Houston Storage has five simple organization tips for when you begin to move things into storage to help the process go smoothly and get you on your way to more enjoyable activities
1. Place Large Items Along the Side
If you've got a dresser, entertainment center or any other large, heavy item then unload and store it first, along the side of the unit. Keeping larger objects along the side enables you to stack smaller items on top, using the walls of the unit to keep things stacked evenly and securely.  

2. Use Corner Shelving Units
Corners in storage units are notoriously hard to reach and therefore under-utilized. There are shelving units with sturdy caster wheels and cornered shelves used to keep items organized in those pesky far corners. The caster wheels allow the shelves to be wheeled out of the corners if any item is needed or if rearranging is in order.

3. Consider Plastic Bins For Sturdy Stacking
Cardboard boxes are great for short-term storage, but if you are going to be storing goods for longer periods of time or have opted for a basic unit without climate-controls, then sturdier plastic bins might be best. Humidity can wreak havoc on cardboard if left for too long and moisture can cause mildew and rot. Plastic bins are also better for storing food, since they're less susceptible to insects and rodents.
4. Build a Plastic Bin Storage Unit
Everyone hates unstacking piles of boxes just to get to an item in the container at the bottom. To avoid such difficulty, you can make your own bin shelving unit using affordable and sturdy PVC. This unit allows bins to be stored vertically, but gives each bin its own segment, so that if you need something stored in the bottom bin you can just pull it out without having to move the others. Here's a guide to build your own PVC bin shelving unit.
5. Maintain Corridors Between Stacks
With all the moving, organizing and stacking, be sure to keep corridors between the piles of stuff. This may seem like an obvious tip, but it's easy to forget in the haste to get items stored. Even if it seems like a good idea to opt for speed and just stuff things in as they come, you'll regret not maintaining at least one aisle between stacks once you're needing to search for a specific item. And if you've labeled your boxes or bins then remember to keep them facing outwards and in the same direction, to enable quick scanning and fast finding.
Keep Your Storage Unit Organized and Everything Will Be Within Easy Reach
If you follow these tips and maintain organization from the very beginning of your storage unit use, then finding items or switching out furniture won't be a headache. Storage units are meant to help your home stay clean and your life sorted and simple. If you have any other ideas or tips for storage unit organization, or if you are looking for the most affordable self storage Houston has to offer, please contact us and we'll add it to the list!
A-AAA Houston Storage
7625 North Loop East
Houston, Texas 77028
Phone (713) 670-7272




OFFICE HOURS
Monday - Friday 9 a.m. - 6 p.m.
Saturday 9 a.m. - 6 p.m.
Sunday 10 a.m. - 3 p.m.
GATE HOURS
Daily 6 a.m. - 10 p.m.