July 14, 2014
7 Step Storage Plan
Categories: Storage Tips Useful Ideas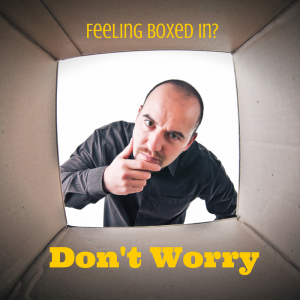 Moving items can stress you out and give you worry lines if done haphazardly. People in Houston have all sorts of reasons for renting storage, and all fave the same issues. But whatever your reason, a little bit of planning and preparation make the process as smooth as butter. Follow our handy guide below and you'll be storing like a pro in no time.
Set a Date – The first thing you want to do is plan when you will need your storage unit and for how long. It's best to decide this a two or three months in advance so you can plan ahead. Moving items can be stressful enough as it is, and trying to figure out things at the last minute can only make things worse.
Make a List – Start taking inventory of  everything you plan on storing. You may want to group items by type. Grouping  furniture, clothes, housewares, books and other items separately will help you determine your size needs and packing requirements. If you have  a lot of items, you may want to keep a spreadsheet to keep things more organized.
Reserve Your Unit – Call ahead to make sure you can get the right size available for you when you need it. At A-AAA Houston, we will be happy to help you choose the unit for you. Compare us to our competitors, and you'll see we offer better prices and better service. We offer security, cleanliness and 24 year-round access to your storage unit. You can even take a tour of our facility and have a look at one of our affordable storage units for yourself. Need climate control? We have that too.
Determine How You Will Move Items – If you plan on renting a truck, don't wait until the last minute. Call and reserve ahead. If you are hiring professional movers, you will want to call at least a month in advance. If you have any off-road vehicles (ATVs, motocross bikes, etc.) make sure you transport them safely. Whatever you decide, it's best to do your move in one trip to save time and money.
Obtain Packing Materials – We have affordable boxes, tape and other materials available for you, but you will want to have an idea of what sizes and how many you need. Fortunately, you already made a list so this should be a breeze. Don't forget to package your fragile items separately, and label the boxes with clearly visible language. Too often people take the care to wrap their glassware and porcelain carefully in bubble wrap or foam, only to have them be broken later when someone wasn't aware the box contained fragile items.
Call for Help – As the day approaches for you to start moving items in storage, you might want to recruit friends or family over to help box items up and load them into your truck. A post packing pizza party and beverages is fun way to show appreciation and make "helping move" into something fun, rather than a chore people try to avoid or begrudgingly accept out of obligation.
Plan How to Store Items in Your Unit – Even if you are a super-efficient expert at stacking and arranging, you'll want to visualize how you will store your items. It's a rookie mistake to pile boxes in the back and load furniture in the front (or vice versa). Leave enough space for walking aisles so you can move thing out just as easily as you moved them in. You may decide you want certain items of out of storage at a later date, and having to remove everything can make things a hassle. This goes doubly so for small businesses who use self-storage units to hold their extra inventory, parts, or archive materials.
You're all done! You've planned and prepped and checked your list twice, so now all that remains is to put it into action! Load up the truck, drive on up to A-AAA in Houston and start storing your items. When you're all finished give yourself some time to relax and enjoy life. You've earned it!
---
Ready to rent a unit? Spots fill up fast, so don't wait. Call (713) 670-7272 now, or fill out our contact form and we will get back to you as soon as possible. A-AAA Storage is Houston's choice for self-storage units!
A-AAA Houston Storage
7625 North Loop East
Houston, Texas 77028
Phone (713) 670-7272




OFFICE HOURS
Monday - Friday 9 a.m. - 6 p.m.
Saturday 9 a.m. - 6 p.m.
Sunday 10 a.m. - 3 p.m.
GATE HOURS
Daily 6 a.m. - 10 p.m.