Houston Storage
Self Storage Units in Houston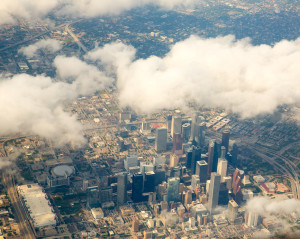 Founded in 1836, Houston is the largest city in Texas and the fourth largest in the United States. It is a true economic powerhouse, with the most Fortune 500 companies headquartered here, after New York City. Major energy, manufacturing and transportation companies are located here, and of course, there is a famous NASA mission control center where the Apollo 11 moon landing was coordinated. There's a lot to love about Houston, which is why so many people choose to call it home. A-AAA Storage is proud to be part of the Houston community, and that's why were are the preferred facility for affordable self storage units by locals.
Things to Do in Houston:
Keep Your Items Safe with Secure Self Storage
Whether you are looking for short term storage in between moves, auxiliary storage for your business, or storing seasonal vehicles, we have the facilities to keep your valued items safe and secure. With 24 hours surveillance, electronic locks, and gated entries to our facility, you can sleep soundly when you choose A-AAA Storage in Houston.
Our units come in multiple sizes to fit any need or budget. Are you a college student taking a semester to study abroad? Pick our smallest unit to store your most valued items while you're away. Are you looking to store an ATV or dirt bike for your weekend adventures? We have the storage unit for you!
A-AAA Storage is the most trusted name for storage rentals in Houston. Contact us to learn how we can help protect your business. Call (713) 670-7272 today!
A-AAA Houston Storage
7625 North Loop East
Houston, Texas 77028
Phone (713) 670-7272




OFFICE HOURS
Monday - Friday 9 a.m. - 6 p.m.
Saturday 9 a.m. - 6 p.m.
Sunday 10 a.m. - 3 p.m.
GATE HOURS
Daily 6 a.m. - 10 p.m.