October 10, 2013
Becoming A Master of Seasonal Storage
Categories: Packing Tips Self Storage Units Useful Ideas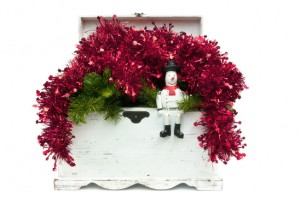 Storage units are often used as an extension to the regular home storage options. Even large houses tend to fill up quickly and leave people with no other option but to contact their local storage company. If you plan to use your storage unit for seasonal storage, there are a few things that you can do to make this easier on yourself.
Making a Pre-Plan
Before you start placing your items in storage, you will want to make a plan of what you will store during each season of the year. For example, you may want to put things such as winter clothes, sleds and snow blowers in storage as soon as winter is over so that they do not take up space in your house or garage. During the winter you may want to store outdoor sports items such as bicycles and summer clothing. Making room during certain seasonal times can give you the space you need for other things at that time such as firewood delivered to you for the cold winter months! By having a plan in place you can complete this process easier and quicker. It will also make it easier for you to remember where certain items are at any given time of year.
Labeling and Color Coding
When you start packing up your items to put them in storage, you will want to organize them in a way that makes it easy for you to know what is what. One way to do this is to color code your boxes so that you can easily identify what season each box if for. You could make your winter boxes blue and your summer boxes green so that by looking at them you will know when to take them out of storage. Any colors can be used as long as you know which color is for which season. Another helpful thing is to label every box with what it has inside.
Shifting Boxes
In the long run, it will pay off if you spend a little extra time each time you place new items in storage by placing those new items in the back. When you do this, you should shift everything forward so that the proper seasonal boxes will always be in the front of your storage unit. Doing this not only allows you to stay organized but it will also save you lots of time each time you go to get boxes out of your unit.
Our storage facility in Houston can help you with getting organized and storing all of your holiday items. A storage company is there to serve you and keep your life more organized and you less stressed. They can assist you in keeping your home less cluttered while providing a safe, secure and affordable place for all of your belongings. To discuss your storage needs or find out more information, call us, you reliable storage facility in Houston!
A-AAA Houston Storage
7625 North Loop East
Houston, Texas 77028
Phone (713) 670-7272




OFFICE HOURS
Monday - Friday 9 a.m. - 6 p.m.
Saturday 9 a.m. - 6 p.m.
Sunday 10 a.m. - 3 p.m.
GATE HOURS
Daily 6 a.m. - 10 p.m.