July 17, 2013
Cheap Self Storage: Too Good to Be True?
Categories: Self Storage Units Storage Saves Money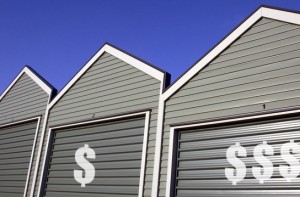 One of the biggest issues facing large families with limited amounts of space, especially during the hot summer months, is where to store all of that stuff. Between spring cleaning, garage sales and moving or renting, every family needs to figure out a way to store their extra belongings. That's where self storage comes in. Of course, many storage places are either way too expensive, or give you a bad feeling when you walk in the door and see roaches crawl out after you. Thankfully, cheap self storage doesn't have to be bad self storage, you just have to find the right place.
How to Find Good Self Storage
First things first, finding affordable storage in Houston means looking at prices both online and over the phone. It is definitely worth the time to call around different storage places for price quotes. Not only do you find out where the cheapest storage places are, but you also get to deal with their customer service agents. A simple phone call can tell you a lot about how trustworthy a storage company is and what kind of services they offer.
A good, cheap self storage company will provide its customers with a clean, insect free space, quality climate control, a fantastic security system and most importantly friendly and professional customer service staff. Some may even help families move their belongings in to start!
Does Affordable Storage Mean Bad Storage?
The answer to this commonly asked question is a huge and resounding NO!
For the average everyday consumer, self storage companies simply provide a small space, hopefully some form of climate control and a strong security system. These are really no frills options that should be included in every good self storage company's profile. They also don't cost very much to maintain. Self storage companies also don't need a huge number of staff on hand to watch over the complex, and that means less money that you need to pay. Also, most storage companies will offer discounts for a long term contract or purchasing multiple units.
Remember, self storage is one area of life where affordable and quality meet right in the middle. To reserve a fantastic self storage space at a great low rate, please contact A-AAA Houston Storage and ask a friendly staff member for help!
Contact Us
A-AAA Houston Storage
7625 North Loop East
Houston, Texas 77028
Phone (713) 670-7272




OFFICE HOURS
Monday - Friday 9 a.m. - 6 p.m.
Saturday 9 a.m. - 6 p.m.
Sunday 10 a.m. - 3 p.m.
GATE HOURS
Daily 6 a.m. - 10 p.m.