Affordable Self Storage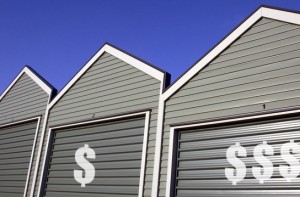 Sure, affordability may not be a storage feature, or a physical enhancement of our facility, but we know how important it is to our customers! Cheap self storage units in Houston are not always easy to find, but we're committed to providing our customers with an option for affordable self storage units. Think about what you're storing, and then think about your priorities? We offer friendly and courteous staff, clean and secure self storage, month-to-month leasing, easy storage access and affordable prices!
Reserve Your Unit
---
No matter what it is you need to store, whether it's furniture, boxes of books or plastic tubs of clothing, we have the ideal storage units to keep your belongings and property safe and secure until you're ready to use them again.
Offering several different sizes of storage units to choose from, including 5′ x 5′ units, 8′ x 10′ units, 10′ x 10′ units and more, our storage prices start as low as $49 a month. Our mini storage units offer you the opportunity to store smaller things, such as a few boxes, while our larger units are ideal for when you need to move but can't take everything with you. Our largest storage units can keep the entire contents of a multi-bedroom house. You can fit a lot in our mini storage units and may find that you only ever need to use our smallest available option. The mini units are ideal for when you're traveling abroad, going away to college or moving short-term and need a place to keep a small amount of items.
Each unit is secured with strong, locking exterior doors designed to keep your belongings safe for as long as you need to keep them stored on our premises. A keypad entry system ensures that only those who are authorized to do so can get into your unit at any time. We pride ourselves in offering some of the very safest storage units available in the Houston, TX area and we take the security of your property very seriously. We have 24-hour video surveillance on the property to ensure that trespassers do not access any of our units. Our units are also regularly serviced and upgraded to ensure that they are always looking their best and functioning at 100%.
Our facility is centrally located in Houston, making it the ideal choice for all of your storage needs. All of the available storage units are extremely accessible, as well as being safe and secure. You can easily access your units in any kind of vehicle, from a sports car to a large moving van, because we have wide driving aisles between all of our rows of storage units. Our drive up access also means you don't have far to walk when you arrive to either check on your belongings, store more in your unit or remove some of your items.
All the time that you use our storage services, you will be assisted by our professional, friendly managers who are always on-site to help you with anything you need. Should you ever be unsure about the safety of your property, or have other questions about our storage units, feel free to ask us at any time. We understand that you need to fully trust the people responsible for your property while it is out of your hands and don't ever want you to feel worried about your belongings while they are stored with us. We're always happy to answer any of your questions and help you in any way we can.
A-AAA Houston Storage
7625 North Loop East
Houston, Texas 77028
Phone (713) 670-7272




OFFICE HOURS
Monday - Friday 9 a.m. - 6 p.m.
Saturday 9 a.m. - 6 p.m.
Sunday 10 a.m. - 3 p.m.
GATE HOURS
Daily 6 a.m. - 10 p.m.