June 15, 2012
Storage Units Can Help You Save (And Even Make!) Money
Categories: Self Storage Units Storage Saves Money Useful Ideas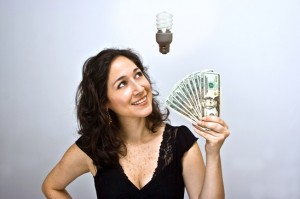 With the economy slowly getting back onto shaky feet, people are finding creative ways to offset financial losses. Renting out extra rooms, holding a yard sale, buying items in bulk, and moving into smaller housing are ways of saving money and Houston TX self storage, or any nearby storage company, can help you do so!
Host a Semi-Permanent Yard Sale…From A Storage Unit!
A great way to get rid of extra furniture and home goods is to hold a yard sale at your home…but what happens with the leftover items that you weren't able to sell? Usually they'll get packed up and placed back into your home or garage until the next year's sale. A creative solution for this is to rent a self storage unit and then move all your unused household goods into it, so that you can have a sale as often as you'd like with little inconvenience. The benefits to selling out of a storage unit is that you can store your stuff there, making room in your house; you can add to your inventory without worrying about cluttering your home, which makes it possible to accept hand-me-downs without worries; you don't have to set up and take down your displays, tags, boxes, anything! As soon as you're done selling from your unit, you just close the door and lock up, knowing it will be ready as soon as you show up next weekend. Be sure to check with your storage facility to ensure that selling from the property is acceptable, and definitely advertise your sales in the local paper and Craigslist with the location.
Empty Unused Space in Your Home and Rent It Out
If you have an unoccupied bedroom, consider renting it out to offset your mortgage payments. If you're advertising the room as an unfurnished rental space, empty the room of all furniture and knick-knacks, everything personal, and place the items into temporary storage. It might sound intimidating to have a stranger living in the house, but just be sure to interview rental applicants a few times before making a final decision. It's alright to tread cautiously and request a few visits to get to know the person before you decide whether they're rental material – a careful process is expected. Once you find a dependable person you like and they move in, after a month or so has passed, you'll feel very comfortable with the arrangement andyou'll be collecting on rent!
Move To A Smaller Home and Put Unneeded Furniture Into Storage
If you are renting a home or apartment, you should aim to only use a quarter to a third of your income to cover the rent. If more than half (and this is the situation for MANY people) of your income is going into rent payments, then you are straining your budget. Consider making a move to new housing that is cheaper and kinder to your wallet. Often this will involve downsizing on your belongings. If getting rid of that beloved couch or your grandfather's heirloom desk makes you cringe, never fear! Just rent out a mini storage unit until you're able to move into roomier digs. Often storage companies will have discounts or free rental bonuses for new unit renters and you could even consider the possibility of renting out a unit with a friend and halving the cost!
Buy Household Goods in Bulk and Create A Mini Storage Food Pantry 
Buying in bulk doesn't always mean saving money (you don't really need 17 gallons of bleach), but items like paper products and canned goods are often cheaper buying in large quantities. If you like the idea of stocking up but really don't have the kitchen cupboard space, consider starting a pantry in a mini storage unit. Many storage companies have very small, very cheap options for the person who only has small storage needs. When you do your monthly stock-up shopping trip, swing by your unit afterwards and unload whatever items you won't need right away into storage. Again, this is a great opportunity to share your unit with a friend, allowing them to keep their extra home supplies inside while helping you cover the cost of the unit rental.
A-AAA Houston Storage
7625 North Loop East
Houston, Texas 77028
Phone (713) 670-7272




OFFICE HOURS
Monday - Friday 9 a.m. - 6 p.m.
Saturday 9 a.m. - 6 p.m.
Sunday 10 a.m. - 3 p.m.
GATE HOURS
Daily 6 a.m. - 10 p.m.