February 26, 2014
Top Security Questions To Ask When Renting A Storage Unit
Categories: Self Storage Units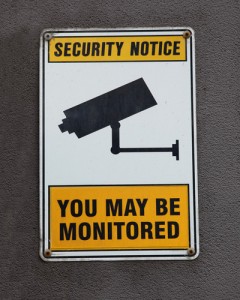 If you are considering renting a storage unit, one of the biggest concerns you may have is how safe and secure the storage facility is. A storage facility should not only protect your valuables against theft or damage, but they should also provide some personal safety measures by providing safe access to your unit at all hours of the day. Fortunately, if you know the right questions to ask prior to selecting a storage facility, you can put your fears to rest and find a secure storage provider.
What are the Storage Facility Managers Like?
One of the first things you should do is take an on-site visit to meet the managers to discuss your storage needs. Then ask yourself, do you feel like you could safely leave your valuables with these people? Were they professional and courteous? Also ask if the facility has an on-site manager, that means that the facility managers reside on site in an apartment. An on-site manager will provide an additional level of security during off hours.
How safe is the Neighborhood?
Research local police reports for records of crimes committed at the storage facility. You may also consider checking the local crime rate, but bear in mind that if the facility has excellent security measures, you and your belongings should still be safe. The reverse is true in quiet neighborhoods – lax security can make storage units a target even in an area with little crime.
How good is the Video Surveillance?
First, there should be plenty of cameras on the property, all clear of obstructions and monitoring all access points, fences and the storage units. They should be high enough resolution to make out some details like license plates. You should ask to see footage from the previous night for two reasons. First, it will prove that video surveillance is actively running. The other reason is so that you can judge the quality of the footage in dark conditions when cameras have more trouble picking up details. Make sure the video system is digital. Digital surveillance systems typically have higher resolutions and the managers are more likely to have a lengthy archive of footage rather than re-recording over the same tapes.
What do the Facility's Ground Look Like?
Check to make sure the grounds are well lit and there are no obstructions to the storage unit, like large shrubs or high weeds that someone could hide in. Take a walk around the storage facility and take note of any broken fencing. The facility should be fenced in with gated access points to prevent anyone from just walking in.
How do You Access the Storage Facility?
Storage facilities with key-code protected entry gates are a great option because that is one more barrier to unauthorized people. If the facility does not have a keypad to enter, another good option is a security guard to allow entrance at the gates. Security guards offer another advantage in that they can regularly patrol the grounds and will be quick to notice if something is amiss.
How are the Storage Units Secured?
First and foremost, no one should have the keys or code to your storage unit but you – not even the owners of the facility. Check to see what kinds of locks they use. Padlocks or combination locks are ok, but can be circumvented with household tools. Disc locks are considered one of the more secure locks to use on the door to your storage unit. Most storage facilities will have an inventory of disc locks in their on-site store. Also determine if the individual storage units are alarmed. This is another added level of protection against anyone trying to tamper with the units door or lock.
How are the Units Protected against Fire and Water Damage?
Each storage facility should be equipped with a fire alarm and a sprinkler system, and both need to be maintained regularly. Ask the facility managers when the last time the fire alarm and sprinkler systems were inspected. In addition, do a visual inspection inside of the storage building to make sure there are no signs of rain leaks, plumbing leaks or any other conditions that could cause moisture damage to your belongings.
Does the Facility Have a Pest Control Program?
Make sure to ask the managers what steps are taken to keep the facility clean. Discuss if they have a pest control service that actively controls mice, rats, roaches and other pests from entering the storage units. Any infestation of insects or pests can quickly damage your stored items.
Does the Facility Provide Insurance for Your Goods?
When all other lines of defense fail, insurance is necessary to cover any accidental damages. Check to see if the facility offers storage insurance and then understand what their policy covers. Also, check your homeowner's policy, as it may offer you insurance for your belongings while in storage.
—
Brent Nau is a freelance content editor with Assured Self Storage. He typically writes about helpful self storage tips to help keep your life decluttered and your storage unit organized.
A-AAA Houston Storage
7625 North Loop East
Houston, Texas 77028
Phone (713) 670-7272




OFFICE HOURS
Monday - Friday 9 a.m. - 6 p.m.
Saturday 9 a.m. - 6 p.m.
Sunday 10 a.m. - 3 p.m.
GATE HOURS
Daily 6 a.m. - 10 p.m.