May 14, 2013
How to Be Unpopular in the Houston Self Storage World
Categories: Self Storage Units Storage Facility Guidelines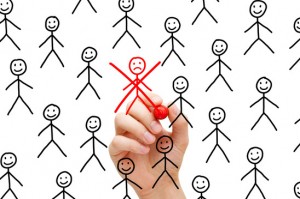 Are you renting a storage unit or considering one? When you take on a lease at our Houston self storage facilities, you become part of the storage community. From the outside, it looks like a regular storage facility, but inside, there are certain cultural aspects or rules that you should consider following if you want your fellow self storage renters to like you. While it may be a whole new world, with a little bit of insight you will avoid being unpopular in the storage unit world. Listed below are five things you should refrain from if you rent a storage area.

1. Parking in front of other self storage units.
If you want to be a good neighbor within a storage area, you need to be aware of where you park. For example, are you unloading your car in front of another unit? Sometimes it is not avoidable, and you must park in front of another storage area. However, it can get complicated if you walk away from your car or truck. It is also not a good idea to unload something difficult to move in front of someone else's storage area.
2. Sneaking combustible items into your storage unit.
One of the things that ruins it for everyone else is storing flammable items in your unit. In many cases, these items give off fumes that alert the unit facility owner to the issue. Sadly, when it is extremely hot, this can cause combustible items to burst into flames. If it was any other type of fire, most of the damage would be contained to your unit. However, combustible fumes often means that there is a chance that the fire could spread to other units. Of course, you can prevent these complications by storing combustible items in some place that is not your self storage area. If you aren't sure what substances are safe or not for the storage unit, just give us a call and we'll let you know!
3. Leaving your storage unit door unlocked.
Having access to your storage area 24-hours a day is one of the great features of self storage. During the day, there is usually an attendant in the office to handle any questions or problems. However, simply because our storage facility is gated, secured and has a manager in residence doesn't mean you should leave your unit unlocked. Leaving your unit unlocked, or worse, not fully closed, only invites people to peek inside and see what you've placed in your storage. To prevent this invasion of your privacy, always double check your unit door to make sure it is closed, locked, and inaccessible to prying eyes.
4. Leaving the storage unit filled with trash.
Leaving the unit in disarray when you are finished renting is not only bad manners, it is also a good way to lose your deposit. While a couple of dust bunnies are absolutely forgivable, leaving behind large furniture, small personal items and garbage are not. For this reason, make sure to clean up after yourself and leave the unit ready for the next person to rent.
5. Forgetting to be self-aware around other renters.
When you are next to your unit, you can feel a sense of safety as if you are in your own home. Nevertheless, it is crucial to keep in mind that you are in a public space that also contains a parking lot. This means that you need to turn down the music on your car stereo as you unload from the trunk. You should also make sure that any pets or children are not left unattended. This means that they should not be wandering the halls and parking lot. If you're organizing your storage unit, don't spread the belongings you remove across the lane or in front of other units.
Join the Community at our Houston Storage Facility!
We want all our storage customers to have a pleasant experience, and that is made possible by the thoughtful awareness of the members in our self storage community. If you'd like to rent a storage unit at our highly secure and well-maintained facilities, give us a call!
A-AAA Houston Storage
7625 North Loop East
Houston, Texas 77028
Phone (713) 670-7272




OFFICE HOURS
Monday - Friday 9 a.m. - 6 p.m.
Saturday 9 a.m. - 6 p.m.
Sunday 10 a.m. - 3 p.m.
GATE HOURS
Daily 6 a.m. - 10 p.m.