Self Storage Services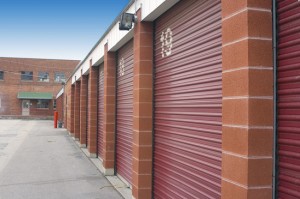 A-AAA Storage is a local Houston TX Self Storage company, proudly serving our city and offering clean, secure self storage unit facilities at reasonable prices. We're confident that once you've taken a look through our self storage unit services, you'll discover that we offer the best solution for your storage needs. Please take a look:
Reserve Your Unit Today!
Online Payment
At A-AAA Houston Storage, we know that you are busy and for that reason, you appreciate all the convenience you can get. This is why our secure online software is available to make your life easier.
Manage your account with this free online service 24 hours per day, seven days a week from anywhere. Simply create an online account by clicking on the button and following the instructions. Once your account is set up, making future payments is easy.
Fine out more about our online payment solution.
Storage Unit Prices
At A-AAA, we pride ourselves on offering the community the best prices in town for Houston self-storage units. There are never any hidden costs. What you see is what you get, and it is our goal to make self-storage units affordable.
Storage Unit Prices:
5' x 5' Unit – $45/month
5' x 10' Unit – $65/month
8' x 10' Unit – $79/month
10' x 10'Unit – $99/month
10' x 20' Unit – $139/month
If you need help deciding which unit will best serve your needs, click on the Storage Unit Sizing Options tab, or please feel free to call us with any questions you may have.
Find out more about our storage unit pricing.
Storage Unit Sizing Options
We are happy to offer a wide range of Houston storage units to fit your needs.
The 5' x 5' unit is about the size of a closet and holds approximately 50 standard boxes.
The 5' x 10' unit is comparable to a walk-in closet and stores the boxed contents of two small rooms.
The 8' x 10' unit allows extra storage space for more boxes or a few furniture pieces.
The 10' x 10' unit is about as much space as an average bedroom, accommodates large appliances, furniture, and boxes from a one-bedroom apartment.
The 10' x 20' unit is approximately the size of a single-car garage and stores the contents of a three-bedroom home including large appliances, furniture, and boxes.
Find out more about our storage unit sizing options.
Secure Self-Storage
We take security seriously at A-AAA Houston Storage. You can count on the safety of your belongings and your personal protection when you are on the premises. We have an on-site manager and video surveillance cameras to monitor your property. Our facility is well lit, with exterior doors to the units, and no isolated walkways for your safety. The property is also secured with chain link and barbed wire fencing to keep intruders out. We utilize a controlled, computerized keypad access system to ensure only you have access to your belongings.
Find out more about our secure self-storage.
Affordable Self-Storage
It is our mission to provide you with an affordable Houston self storage unit. At A-AAA, we are committed to offering safe and secure storage options for your belongings, reasonable budget pricing, and easy unit access. Our terms are based on month-by-month leases, and our staff is helpful, pleasant, and courteous. Call us today for affordable storage choices.
Find out more about our affordable self-storage.
Mini Storage in Houston
A term we hear often in this part of the country is "mini storage." A Houston self storage unit in our facility is designed to meet all your storage needs. Sure, we have large units capable of storing complete households full of goods from boxes to large appliances, but we also have affordable mini storage units to stow smaller things such as boxes. You will be surprised at how many boxes you can fit into our smallest unit. Our superior staff is ready to serve you at 7625 N. Loop East Freeway, in the 77028 area. Call or stop by today for all your safe and secure storage needs.
Find our more about our mini storage in Houston.
Accessible Storage Units
A-AAA Houston Storage units are clean and easily but securely accessible. We are proud of our facility because we offer features designed to make storing items stress-free for our customers. You can count on drive-up access to the exterior door of your unit, and there is no need for you to be concerned about space with our wide driveway aisles. Call or visit today, we are happy to show you around and our courteous staff is willing to help you any way we can.
Find out more about our accessible storage units.
A-AAA Houston Storage
7625 North Loop East
Houston, Texas 77028
Phone (713) 670-7272




OFFICE HOURS
Monday - Friday 9 a.m. - 6 p.m.
Saturday 9 a.m. - 6 p.m.
Sunday 10 a.m. - 3 p.m.
GATE HOURS
Daily 6 a.m. - 10 p.m.