December 3, 2014
Storage in Houston: 5 Items You'll Want to Store This Winter
Categories: News Storage Tips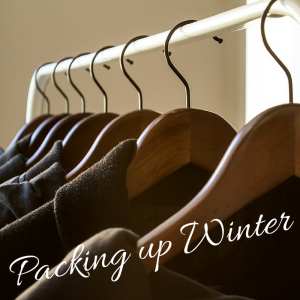 Well, Houston residents, cooler weather is almost upon us and that means it's time to start getting ready for the next phase of seasonal storage. The days might not be so bad, but the nights have brought on cooler temps in the mid-40s. Winter is fast approaching and you can't leave your lawnmower or bicycle out on the lawn if you want to keep them safe. Here are 5 items you're going to want to store during Houston's winter!
5 Items for Storage in Houston This Winter
Gas Grill
You're going to find that a common recommendation when prepping for storage in Houston is "clean thoroughly!" and your grill is no exemption. Put on some gloves, get the wire grill brush out, and start scrubbing! Once you have gotten your grill as sparkly clean as it will ever be (inside and out!), use an oiled cloth and wipe down the metal parts of your grill to preserve against rust. Make sure the grill is dry, then cover it with the grill cover or a large blanket, and place it in the shed.
Yard Equipment
You've given your lawnmower a good workout during the Spring, Summer, and Fall – it's now time to give it some much needed attention and place it safely in storage. Clean the blades of your mower, and then wipe them down with an oiled cloth (oil protects against rust and keeps them sharp). Clean the rest of the mower body carefully, making sure you get into the cracks and corners of the cover. Once you're done with the cleaning, place the mower in your shed, or, if you haven't enough room, place them in a storage unit in Houston.
Bicycle
First, make sure your bike's tires are properly filled with air, especially if you are going to be storing it standing on its wheels. Tires that are deflated wear down on the rubber when sitting for a long time in one spot. Then clean the bike frame, washing and drying it thoroughly. Get a dry rag and some lubricant and rub down the bike chain and cables. Use Armor-all wipes to wipe down the seat, grips, and tires. Once you've completed these tasks, place your bike securely upright or hang it safely from bike hooks and you're done!
Swimming Pool
First, make sure the pH level of your pool is the recommended amount according to your owner's manual. Shock your pool with chlorine and keep your pump running to circulate the chlorine throughout all the water. Your pool care store will have a winterizing algicide that you can add to the water to prevent algae from growing under the pool cover during the winter months. If you don't have a pool cover, drain your pool partially to allow for there to be extra room for rainwater so that it doesn't overflow.
Motorcycle
Unless you enjoy freezing while riding through the wet chill of Houston winter weather, you're going to want to get your motorcycle ready for storage. If you don't have a garage or shed large enough to keep it safe, definitely consider renting a Houston self storage unit to make sure your bike stays safe. Before putting your motorcycle down for the season, make sure you change the oil, wash it thoroughly, fill it with gasoline and add a fuel stabilizer, cover the muffler and any other part of the bike that could house unwanted critters, place it in storage, cover it up, and you're done!
What Else is Worth Storing This Winter?
Of course there are many more items that are worth placing in storage to keep them safe out of the winter chill. You might have a favorite car that you only use for joy rides, or a family boat, or any other beloved possession that will have to wait for Spring to use – whatever it is, make sure you get it clean, protected, and in storage before the Winter hits!
 If you are worried that you don't have the room to store all your summer toys comfortably, contact our facility and get the best storage in Houston!
A-AAA Houston Storage
7625 North Loop East
Houston, Texas 77028
Phone (713) 670-7272




OFFICE HOURS
Monday - Friday 9 a.m. - 6 p.m.
Saturday 9 a.m. - 6 p.m.
Sunday 10 a.m. - 3 p.m.
GATE HOURS
Daily 6 a.m. - 10 p.m.